Knowingly or not, I am sure many of us have already encountered the captivating and disturbing photographs of James Nachtwey, one of the most renowned modern photojournalists.
Early Inspiration
Although his studies were not directly connected to the work of a photojournalist – James Nachtwey is a 1970 graduate of Dartmouth college with the majors of Art History and Political Science – they are not completely unrelated either. Being exposed to the strong photographic images in the American media that were results of both the Vietnam War and the American Civil Rights movement during his college time, Nachtwey decided to become a news photographer  and started teaching himself the art and craft of photography.
After several jobs he assumed his first position as a newspaper photographer in New Mexico in the year of 1976, only to move on to New York four years later where he became a freelance photojournalist and in 1981 scored his first foreign assignment that took him to Northern Ireland.
Photo by James Nachtwey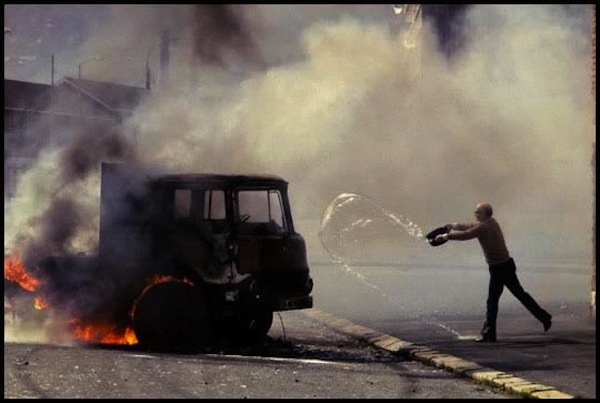 Since that first big overseas assignment, James Nachtwey made it his mission to report from places of war and social conflict; a mission that would take him to the struggles of people from countries all over the world. His photographic work has covered regions of the world that are a dream destination for many photographers – or at least those who can cope with the danger – including  South Africa, Latin America, the Middle East, Russia, Eastern Europe, the former Soviet Union the rest of Europe and of course the United States, where he was born in Massachusetts in 1948.
Always as close as possible
Since 1984 James Nachwey  was a freelance photojournalist for the famous Time Magazine and started to travel regions that were more of the map for this magazine. But still he didn't lose his idealism and the goal of revealing social issues from foreign countries to the readers at home who could never visit those countries to see themselves.
Photo by James Nachtwey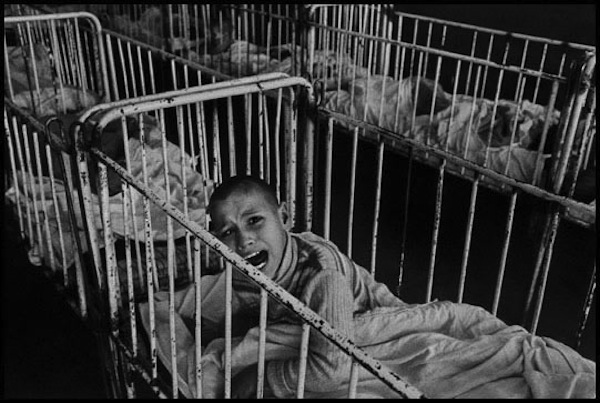 It was also those countries and those conflicts that were a little bit of the media map that excited James Nachtwey the most and he would never hesitate to take money from his own pocket to finance his trips to the destinations of his interests. His photographs all convey the gloomy atmosphere that he found there, showing the photographed person from up close, leaving us wondering how he can manage to come that close without being a disturbance to the people he photographed.
Photo by James Nachtwey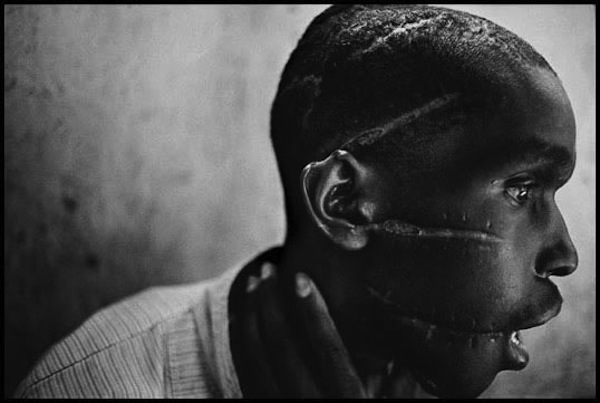 Awards
James was published in many international publications over the years – including National Geographic, Life, Time, El País, and L'Express which have brought him countless highly regarded photography awards. You name an award – whichever it is, James Nachtwey has probably won it at least once. The most renowned among his awards are the World Press Photo Award (1994), the Overseas Press Club's Robert Capa Gold Medal (1983, 1984, 1986, 1994 and 1998), the Magazine Photographer of the Year (six times) and also the Leica Award (twice). If the traveling did not sound enticing to you guys, I bet this list of awards does.
The Man behind the Camera
When I first looked up some of James Nachtwey's photographs, I was curious to know how on earth could someone be so willing to place himself in danger to expose the cruelty that is going on in the world. Then I heard about a documentary film that had been made about Nachtwey and I felt that this could be the way to learn more about him.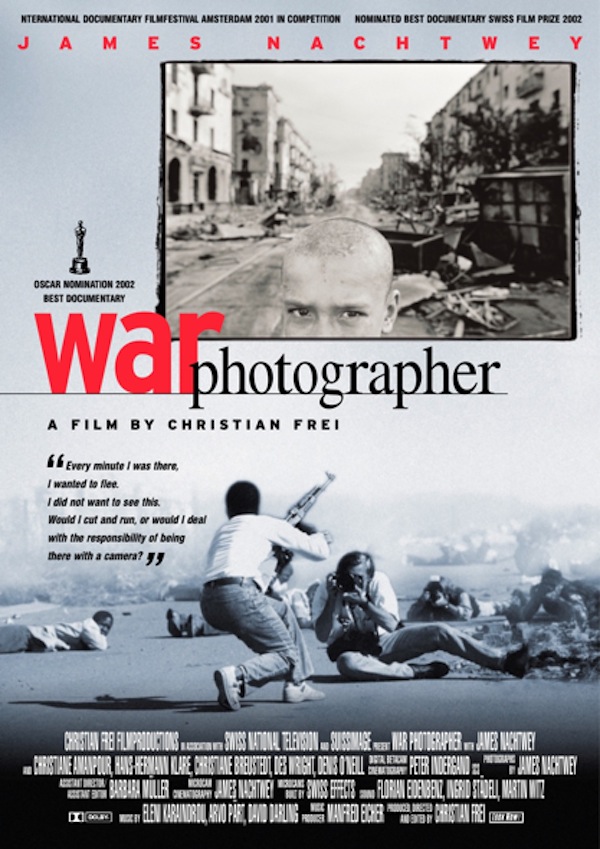 In that film, Christian Frei follows Nachtwey around on his trips and witnesses the taking of some of his famous photographs and also incorporates lots of interviews with James Nachtwey's business partners, such as editors and news producers, and other people that have known him for a long time.
The picture below shows a man in Indonesia who despite of having only one arm and one leg, but is still doing a great job taking care for his family. During his travels in Indonesia, Nachtwey spent time with this family, getting to know them while respectfully documenting their lives. The film shows the audience how Nachtwey works, what his thoughts are and what makes him tick. A great opportunity to see how war photography really is in real life, and what the photographers have to deal with.
Photo by James Nachtwey