You've probably painted by numbers, but have you photographed by colors?
When you're not traveling or attending an event, it might be harder to motivate yourself to whip out your camera and go take photos. Hopefully this little challenge will get you photographing things you wouldn't usually notice.
You'd be shooting by color in just three easy steps:
1. Pick a color, any color.
2. Give yourself a time limit.
3. Now pick up your camera, head outside and start shooting the things that fall into your color scheme.
I decided to pick the color green, gave myself five hours and here's what I came up with.
The great thing about this exercise is that you'd shoot objects you wouldn't otherwise spot and produce a pretty neat photo collage. You can even print them out and decorate a wall space or just make the collage as a desktop background.
I used Shape Collage to create my rectangular collage: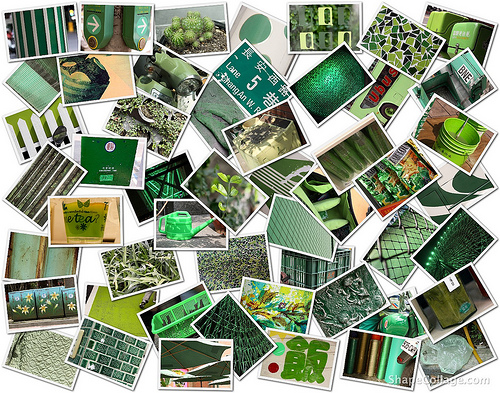 Too easy and want a harder challenge?
If you're feeling adventurous, pick a more "exotic" color, like lilac, turquoise or hot pink. Or maybe you would like to shoot a palette of colors?
If you need inspiration on colors, head to Color Lovers. You're bound to find something there.
We would love to see how this turned out for you, so show us your results!
Happy shooting!