Founded in 2003 by two Toronto-based photographers, 500px.com is a photo-sharing service geared towards professional photographers.
Starting as a LiveJournal photoblog, 500px is actually one of the oldest photography communities online, even preceding its more-popular competitor, Flickr. 500px differs from other services through its commitment to promoting high-quality photography and the work of professional photographers. Many professional users from Flickr have made the jump to 500px, drawn by the first-rate photography, the great feature-set, and the quality of the community hosted by the site.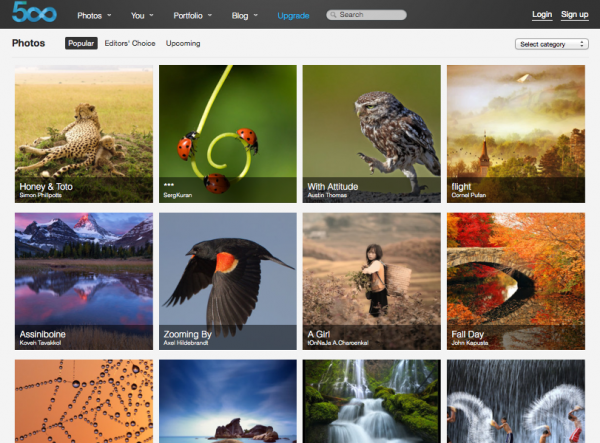 Browse, rate, and share beautiful photography
One thing that users consistently praise 500px for is the great quality of the artwork displayed on the site.
The pictures' user ratings are fed into an algorithm that also takes into account the freshness of the image. As a result, new, quality submissions are more likely to be rated higher, which motivates users to add new content regularly. Even creations from new users can rank high in the popular choices section, something that is difficult on other photo-sharing sites.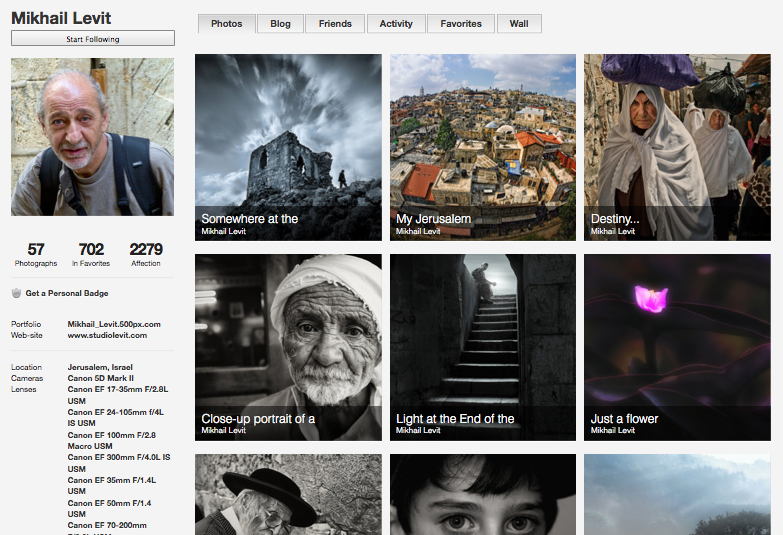 A good way to find great creations is to explore the editor's choice section – a collection of hand-picked images that combine technical mastery with artistic flair. Editors' choices are often picked up by various blogs too, which gains even more visibility for the featured photographers.
Browsing through the stream of high-res images is a relaxing experience, thanks to the intuitive interface. You can also rate images, comment, and share them with your friends.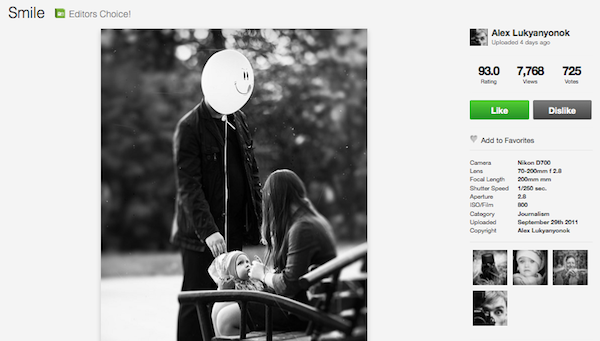 Professional and easy-to-use
500px stands out from other photo-sharing sites through its pro-oriented features.  For $50 per year, you can host an unlimited amount of photos on 500px (you're limited to 20/week with a free account).
You can create a sleek professional portfolio, using one of the themes offered by the site, and integrate it easily with your own domain. If you sign up to become an Awesome User (premium user), you can remove ads and the 500px branding from the portfolio page, add your custom logo and even embed Google Analytics code to track your visitors.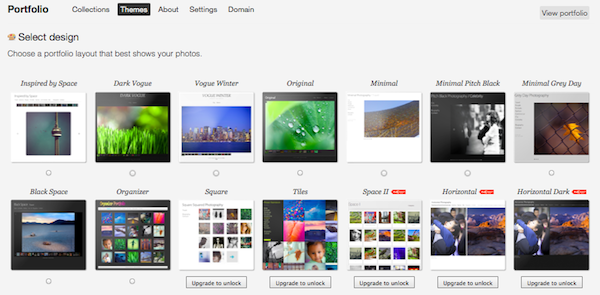 500px can also work as an online store for photographers, by integrating with the Fotomoto.com photo selling service. Photographers receive 80% of the revenue, with the other part going to 500px and Fotomoto.
The bottom line
Made by photographers for the benefit of photographers, 500px provides a beautiful user experience and advanced tools for professional users. The annual $50 fee gives you access to powerful tools to show your work and market your skills. Still, even free membership offers great features and allows you to become a member of one of the fastest-growing online communities.  To conclude, 500px is a great place for photography enthusiasts, professional and enthusiasts alike.