Weddings are often referred to as the bread and butter of photography. You would think it might be easier to just take photos of happy couples, but a lot more preparation and work goes into photographing a wedding. If you're a beginner at this and would like to maybe shoot a friend's wedding, here are some tips to help you capture the great moments of a that special day.
Photo by K. Praslowicz (Sjixxxy)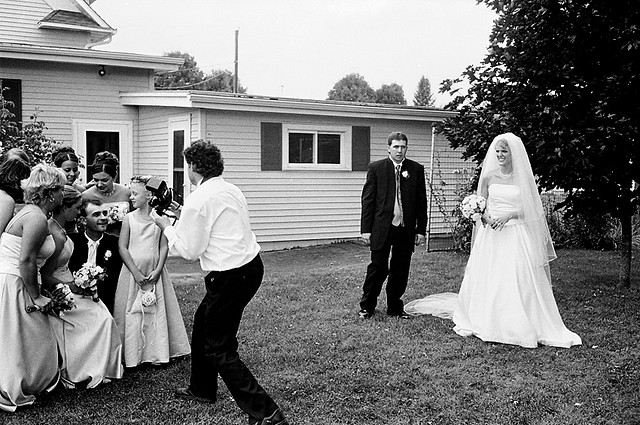 Know What You're Getting Yourself Into
Looking at wedding photos, you might believe that it's all smooth sailing, smiles and love all around. However, it's usually quite the opposite. A wedding can be a very hectic event that requires you to think constantly on your feet. You might think that shooting a friend's wedding could be fun, but it can actually be rather stressful and daunting. As a photographer, you would need that certain dominant personality to be able to deal with a range of characters, handle pressures and meet tight deadlines.
Speak with other photographers who have done wedding photography and ask them honestly about their experience. Don't just hear about the good, but also ask about the bad and the ugly incidents too.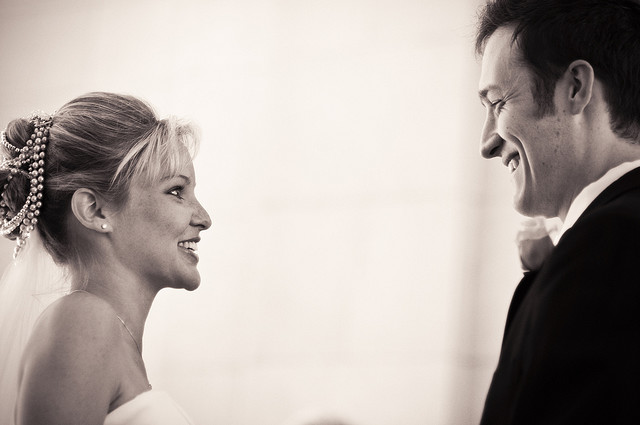 Consult, Consult, Consult
Before you do anything, you should always sit down with the two most important people – the groom and the bride. Have a very comprehensive and honest chat with them and a get a feel of what they want, rather than imposing what you think they want. Make a list of the must-have photos – it can be something general like a family photo, to something more specific like a close up of the two kissing in the car.
Managing expectations ensures that you won't miss out on anything important and that you and the couple are on the same page. Sometimes, you would need to compromise your style of photography to meet the client's needs. Don't take this personally as it happens to even the best of us in the creative fields.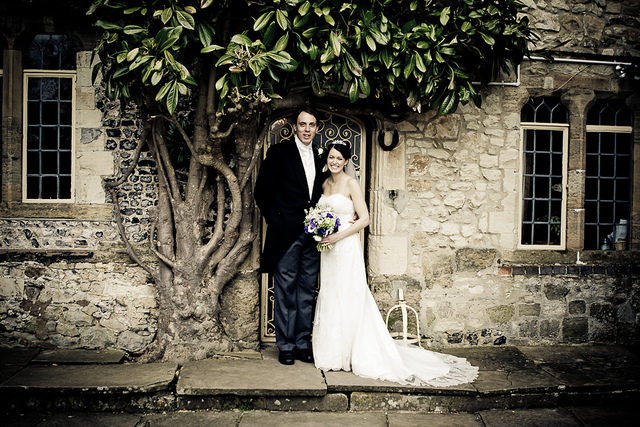 Sign on the Dotted Line
Draw up a contract that includes the usual information on model release, but also state what your service includes and what the couple will get out of it in the end. Be clear on the small details, such as how many photos you will be showing the couple, costs associated with your service and what happens if something does go wrong.
On-site Preparations
You want to come prepared on the big day, so best to take a look around the site beforehand. This is so you can get a feel of the space, lighting and gather some ideas of good photo opportunities. You might need to set up flash stands in certain places or get permissions to shoot on certain sites, especially if they're historical landmarks.
Come Equipped
Bring the right equipment and always make sure that you have backups. You can never have too many spare batteries or memory cards. And it certainly wouldn't hurt to bring more than one lens with you. A fast prime lens would be great for dimly lit situations such as in a church or the dimly lit dinner reception. But a zoom lens might be more versatile for outdoor situations during the day.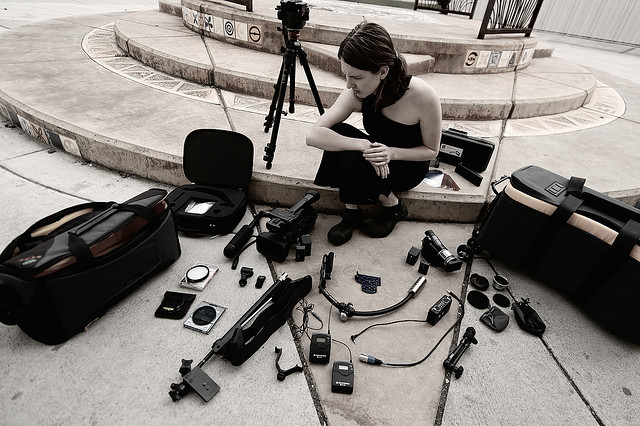 Balance Between Clichéd & Avant-Garde
As a photographer, you're allowed to push the limits and let your unique style shine through in the photos. However, being too avant-garde all the time can be disastrous as you might not capture the "classic" wedding moment the couple is looking for. Nevertheless, being clichéd all the time with the soft filter or zoom effects aren't going to make the cut either.
Best way to approach wedding photography is through a photojournalism style. Let the photos tell a story, and include pre-wedding preparations such as the bride putting on her makeup or the groom casually chatting with friends.
Photo by Frabuleuse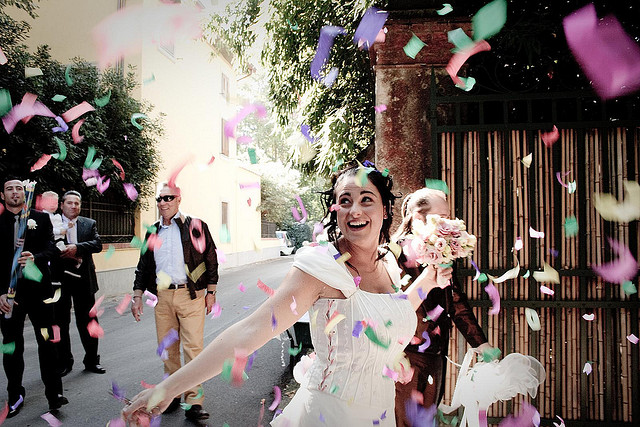 Also don't forget to include the finer details of the event, like the cake, placemats, flowers and the ring. We get so caught up with capturing people and emotions, that we forget about the smaller things that also make up the wedding.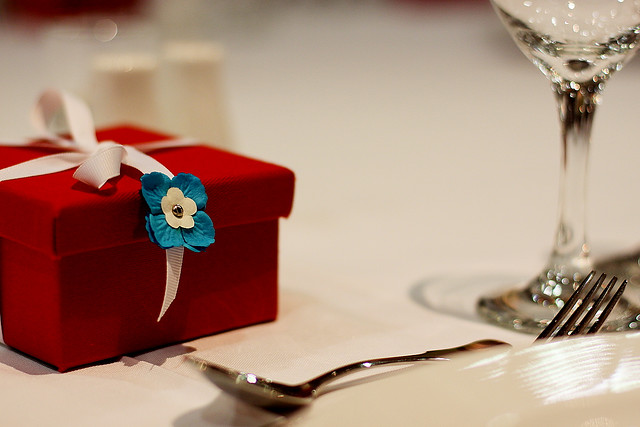 Get an Assistant or Second Photographer
An assistant is able to keep you cool, calm and collected during the busy moments. They can help you carry your equipment, work the reflector and make sure everything is in working order. If you can afford to, having a second photographer around relieves the pressure of capturing every shot. The downside of having a second photographer means more photos to process at the end of the day. However, it's great to have a fresh pair of eyes and perception at the wedding as you'd end up with a variety of photos to select from.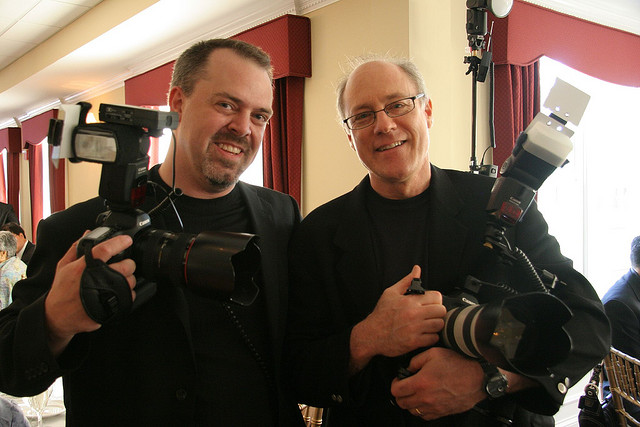 Practice Makes Perfect
It never hurts to keep practicing and you would only get better with each wedding you shoot. When you first start off, it might be wise to be an assistant photographer rather than the main one, until you're more comfortable taking the lead with things. If you have any other tips to share, feel free to comment below!
Photo by brentdanley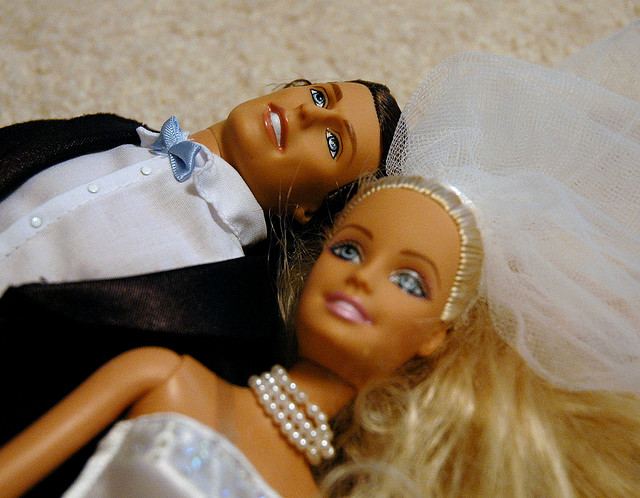 Are you looking for a unique way to capture your special day forever?  Consider using a service like Bumblejax.com to have your favorite wedding photo enlarged and mounted on materials such as bamboo and aluminum or behind acrylic to create beautiful art featuring you!  If you're a professional photographer be sure to inquire about their VIP program.