To call Vivian Maier a famous photographer might strike some people a little strange, for during all her life she didn't arouse anyone's attention, and even most of the people that knew her weren't aware that she was constantly taking pictures. They would have been surprised by the fact that she actually accumulated about 100,000 negatives throughout her life… all they knew was that she had a lot of boxes.
Photo by Vivian Maier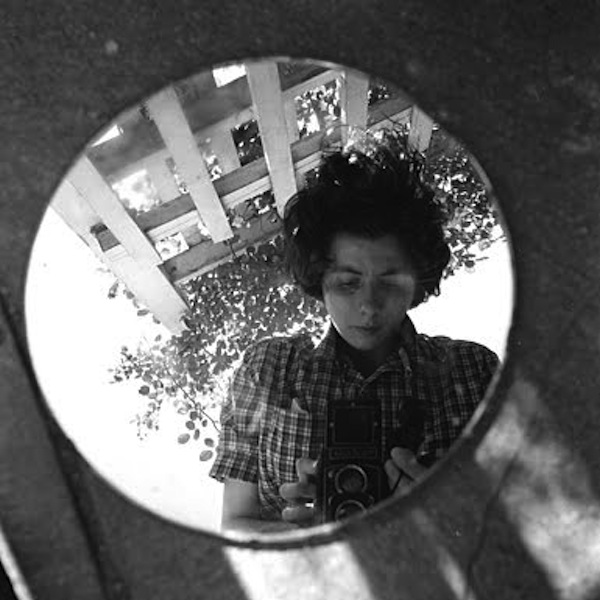 Her work, worth a lifetime, was only discovered in 2009 by then 26-year-old John Maloof, a real estate agent and enthusiast historian, while he was looking for some old pictures of the Portage Park neighborhood in Chicago, that he wanted to use in a book he was researching at the time.
Vivian Maier was a street photography anthusiast, who wandered the streets of Chicago, most of the time with her Rolleiflex camera, to document what she saw. She had an incredible eye for the small details and proved to be rigorous in framing, often concentrating strongly on the detail she wanted to show… without caring too much for the surroundings.
Photo by Vivian Maier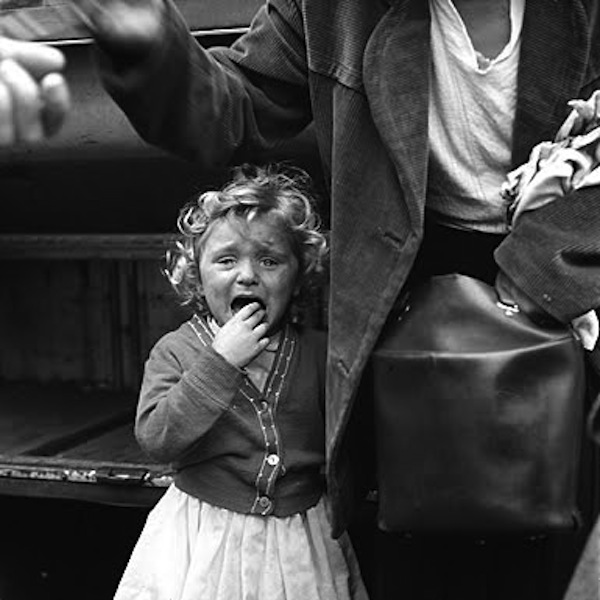 Maloof bought some 30.000 prints and negatives of Vivian Maier off an auction house, being told that these were the work of an old lady that could no longer pay the fee for the storage locker she was keeping them in. Browsing through the prints and scanning some of the negatives, John Maloof who, as he stated himself, by then knew nothing about photography, was astonished with the powerful street photographies that he had acquired.
Photo by Vivian Maier
After finding Vivian Maier's name scribbled on an envelope from a photo lab that he discovered hidden in one of the many boxes, he tried to find her using online search engines, only to discover a paid death notice by one of the families that she had worked for in the Chicago Tribune, saying that she had just deceased a few days before. The notice read as follows:
"Vivian Maier, proud native of France and Chicago resident for the last 50 years died peacefully on Monday. Second mother to John, Lane and Matthew. A free and kindred spirit who magically touched the lives of all who knew her. Always ready to give her advice, opinion or a helping hand. Movie critic and photographer extraordinaire. A truly special person who will be sorely missed but whose long and wonderful life we all celebrate and will always remember."
Photo by Vivian Maier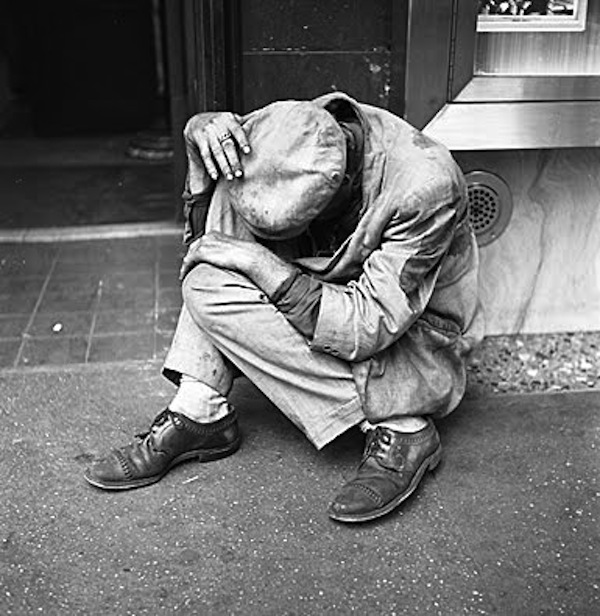 Little is known of Vivian Maier's personal life but vague timelines and the impressions she gave to people that knew her. She has been described as a very private person.
Vivian Maier was the child of a French mother and an Austrian father, and was brought up in France after being born in New York. At the age of 25 she moved back to New York in 1951, and after some time moved on to Chicago in 1956, where she took up the work as a nanny for changing families. She would be off and on this job for the next 40 years to follow.
It was not until Maloof posted some of the photos on his blog and later on flickr, that he became aware of the sensation he might have discovered. The photos that he posted on a flickr discussion board devoted to street photography caused a huge debate, in which many photo lovers praised the amazing pictures, which soon after went viral on the net. Soon after this, he tried his luck selling some of the negatives on ebay, where they scored prices up to 80$. After that he most probably knew he was on to something big.
Photo by martinhanna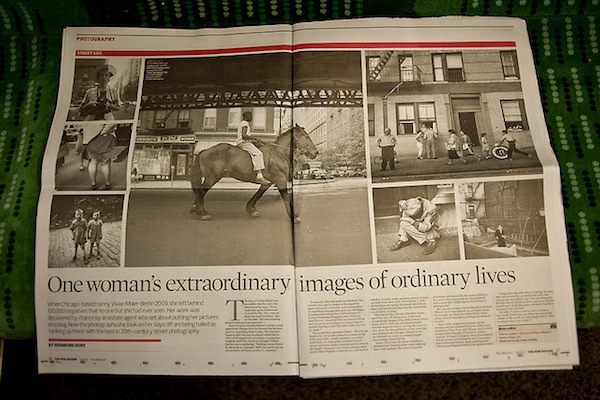 Between the years of 1950 and 1960, Maier took on a travel that would take her to countries all over the world, including Thailand, Philippines, China, Egypt and other locations in Europe and the American Southwest. In all of those locations she took pictures and thus documented her journey. It is still unsure where her travel might have taken her, for there are still tens of thousands of negatives to scan and organize.
Photo by Vivian Maier
John Maloof bought most of the negatives and prints from other collectors, after discovering their artistic worth and now sits on about 100.000 of her pictures, some of them still undeveloped in film rolls.
Soon after the debate about Vivian Maier's work went viral, he announced his intention to publish a book on her. It will be published in the fall of this year, along with a documentary film on the discovery and Maier's work, that is scheduled for release in 2012. At the moment there is a comprehensive exhibition on her work named "Finding Vivian Maier: Chicago Street Photographer," at the Chicago Cultural Center in the Loop, open from January to April.
Photo by ChicagoGeek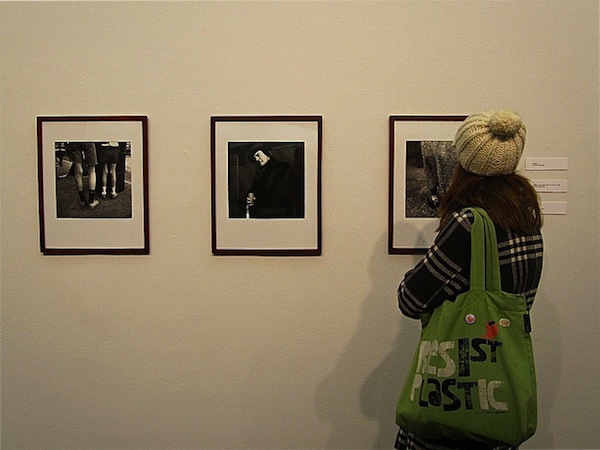 Vivian Maier was reportedly a very private, but at the same time outspoken person, who was willing to share her advice with who ever was around her. She would never let anybody into her room which, was stacked with her belongings. These ranged from prints and negatives to cameras and also cassette tapes with voices of the people she had taken pictures of. Obviously she had a lot of those boxes. As one former employer of hers disclosed, there were at times about 200 of them. She on one occasion told a future employer this: "I come with my life, and my life is in boxes." Obviously a lot more well organized than the ones below.
Photo by Vivian Maier