Pictarine.com is a photo sharing website that combines all your accounts across the web into one format. You can access your accounts on Facebook, Flickr, Picasa, Twitter, Instagram, Picplz, Dropbox and 500px to both upload pictures from your hard drive and view your friends' albums; making it unnecessary to be logged in to different sites at the same time.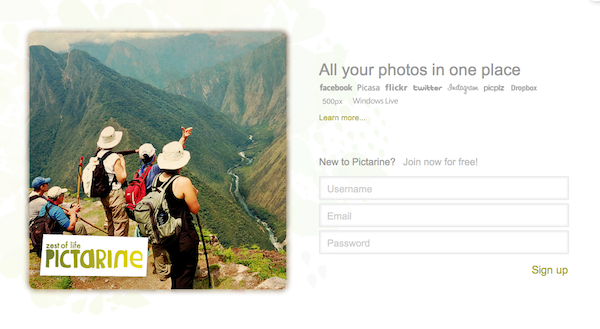 Upload and manage pictures
Pictarine.com works in both ways; once you have created an account you will be asked to grant access to the photo sharing and social network sites that you have accounts with so that Pictarine can gather the pictures that you already uploaded to those sites in the past.  Once this is done, you can browse through both your and your friends pictures without ever leaving the website.
When uploading pictures from your hard drive, you can decide which photo sharing platform you want to upload your pictures to and if you want to share that content making the management of your pictures and content much easier. What you will see on the website later will look much like a mirror of the order on your hard drive.

Much like photo processing software – as for example Adobe's Lightroom – the website allows you to upload content to different sites and social networks at the same time, without losing sight of how many websites and uploads you have actually running at a time. The big advantage over the commercial software is that you won't have to face a big initial investment. Pictarine.com also supports more content and photo sharing websites than the average photo software. With the user friendly interface, it is easy to keep track of your current activities.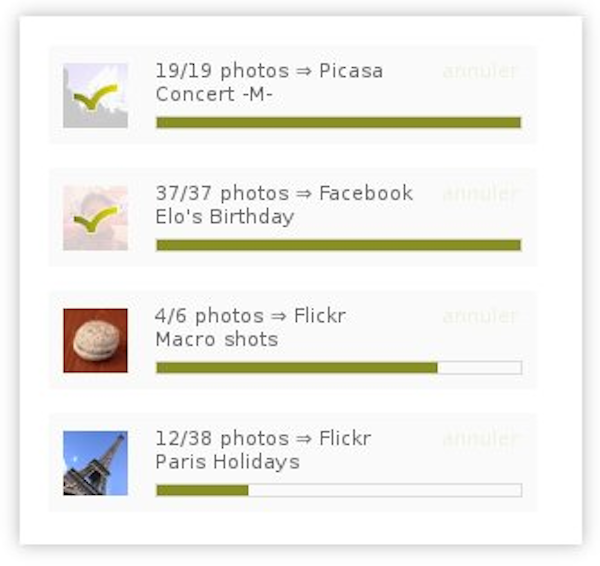 Create a new "Zest" to share pictures and invite friends to do the same
A feature that is rather unique to Pictarine.com is the possibility to create events – so called "Zests" – and invite your friends to upload pictures and contribute. Those zests can be of every kind you imagine, but makes the most sense if you have an experience (like a party, vacation trip or wedding) that many of your friends have participated in and taken pictures of.  This way everyone can upload pictures into the same zest and relive the moment together their images. To make it easier, Pictarine.com provides you with the possibility to invite friends to the zests you created.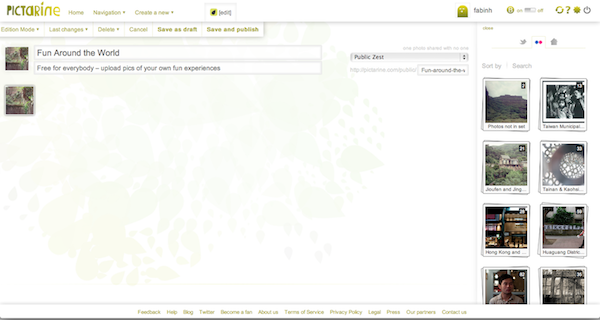 The website was founded in 2010 and is thus relatively young. That maybe explains why the main direction of the website is to embrace existing social networks and create a more comprehensive one on top of them. In times where most of the web population is registered with at least two or more social networks and photo sharing sites, it is a good idea to come up with a site that can actually help the user organize content without having to deal with too many sites.
What about user friendliness?
When browsing through the site's features, I found the design and the whole user experience to be very smooth and well thought out. It is very easy to set up an account and connect it with existing accounts on Facebook, Twitter and Flickr. Once this is done your own pictures and also those of your friends will start pouring in and you can start exploring. The features and functions are easy to find and access from the top menu bar. It helps a lot that the site is not as cluttered up with random functions and features – something other social networking sites seem to do recently. The design is consistent and clean, and the colors are easy on the eyes.
I would recommend this website to individuals that are on many different content sharing and social networking sites – especially if they are mostly in for the pictures and not so much for the random (and sometimes annoying) extra information.