If you thought photographing models was hard work, then photographing children is probably twice as hard. Nevertheless, photographing kids doesn't always have to result in tantrums and dramas. Photoble has sussed out the best tips from professional children photographers to bring you this week's tips and tricks.
1.) Go easy with the equipment
Photographing kids isn't an easy thing and often require you to be on your feet. In this case, less is more. Carrying less bulky lens and fancy camera equipment will allow you to move around much more freely. Also, it might not be a good idea to have your expensive equipment lying around. Smaller children might trip on them, or be tempted to play with them.
Photo thanks to bertrudestein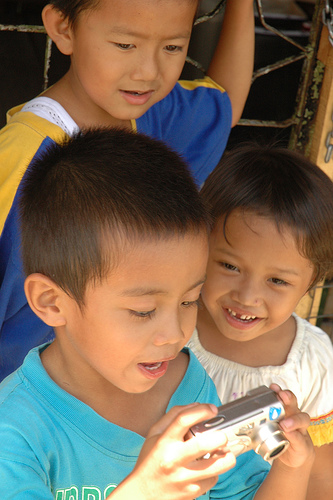 2.) Get permission from the parents
Taking photos of children in public areas is a sensitive topic. If they're not your children, best to confirm with the parents first to see if it's ok to take the photos in the first place. Keep in mind that if you will be using any of the photos for commercial purposes, you will need the parents to sign a "model release" form.
3.) Interact with the children
Just like working with grown up models, you will need to establish a rapport with the children so that they don't feel awkward. Talk with the children and find out more about them. Also let them know what you will be doing as it's quite nerve racking for anyone to have a big chunky DSLR pointing at them.
Photo thanks to Joe Thorn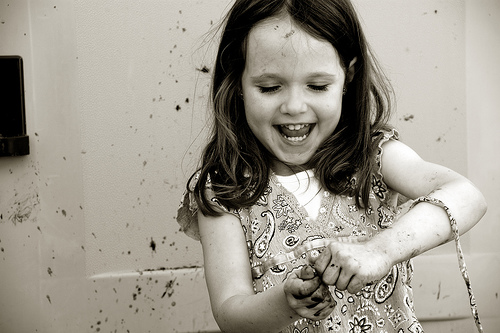 4.) Let them have fun
It's entertaining to get the kids to do what they love doing and just observe. There's nothing worse than forcing a kid to smile and having artificial poses.
Photo thanks to by Michael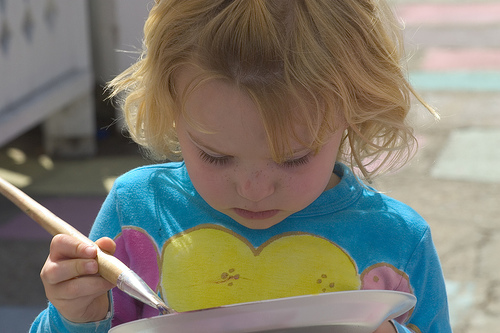 5.) Get down to the child's eye level
We often forget to do this and end up having most of the photos being the tops of the children's heads. Kneel down, lie on the floor and get a different perspective and angle. You'd be surprised how such a small change can make a big difference to your photos.
Photo thanks to Sailing "Footprints: Real to Reel" (Ronn ashore)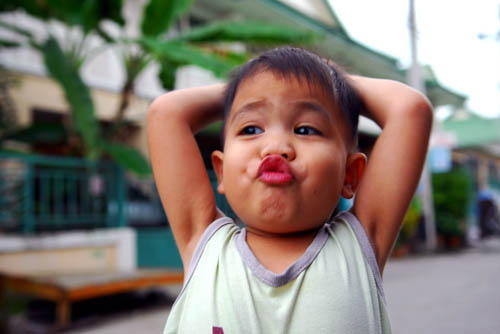 6.) Get up close
Have the child's face fill the entire photo for an impact. You might also like to use a lens with a larger aperture (e.g., f1.8) to create more field of depth. That way, your subject can really stand out.
Photo thanks to e³°°°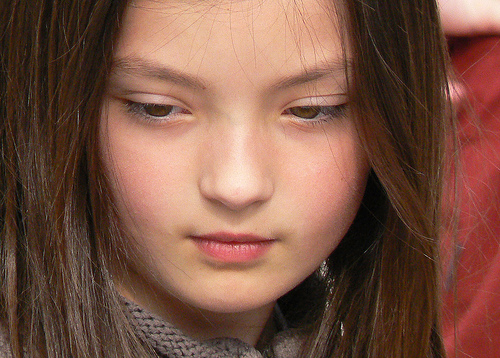 7.) Use props
Be creative and utilize objects around you as props. Whether they're toys, clothing items, gadgets or furniture. You would be surprised how creative kids can be when you give them an object as simple as a box or a scarf.
Photo thanks to mynameisharsha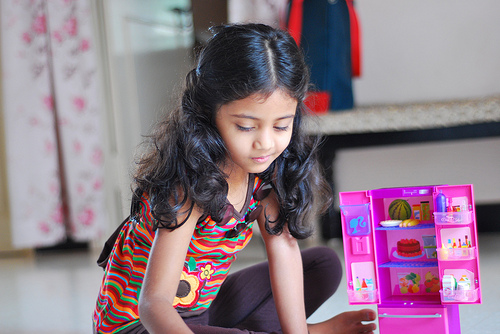 8.) Take candid shots
Children are spontaneous and candid shots are always more delightful than rigid poses. What I personally like is to get the kid to run through a set of instructions, like how to bake a cake or how to build a house. Your photos will be more animated with lots of facial expressions and arm movements.
Photo thanks to by Bukutgirl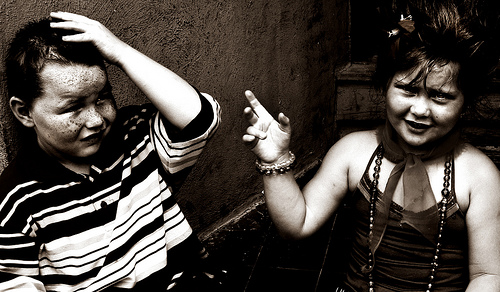 9.) Go outside
Children look better under natural light and there are always numerous amount of photo opportunities outside. Whether it's a large park or your own backyard. Because of the open space outdoors, you will get some great action shots.
Photo thanks to 99%: "Meh"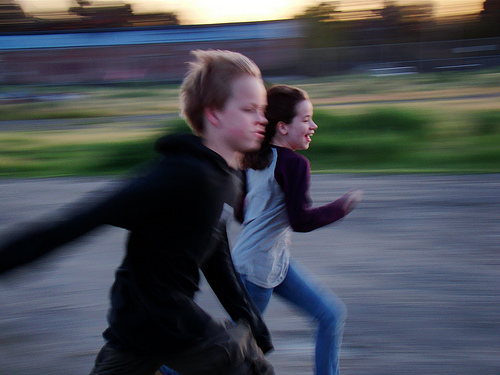 10.) Be patient
Children aren't the easiest subjects and might go through various mood swings in one session.  Children can also easily detect when you become frustrated and that might cause them to become even more uncooperative. When things aren't going your way, remain calm and be patient. It might just take a bit longer to get that perfect shot.
Photo thanks to @crystaldiesel