iPhone camera lenses can be great addition to your phone and helps you take better and more interesting pictures. Of course you can try to mount SLR lens on your phone but it takes some time and doesn't give any guarantee you will be able to take some shots at the end.
On Amazon you can find some cool lenses that are made specially for iPhone – telescope, macro/wide and fish-eye it's all there. Of course you will not be able to squeeze dSLR quality out of iPhone and these lenses, but I can guarantee a lot of fun experimenting.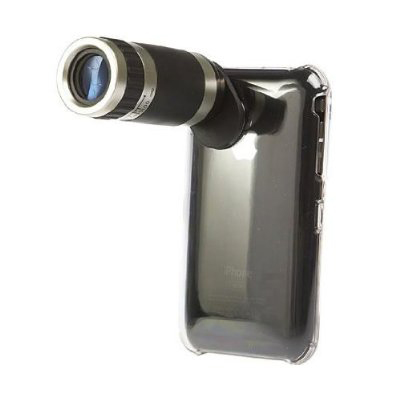 Want some camera zoom on iPhone? Here you go – massive looking telescope lens with 6x zoom will help you to do that.  It is very easy to attach as it comes together with plastic cap that you simply snap to your iPhone. I have seen this bad boy in action – it works great and have very impressive look too, you can defiantly stand out of the crowd.
This and other Digital King lenses for iPhone is very qualitative as they are manufactured with optical glass that sits in aluminium body. This particular lens is for macro photography and wide angle shots and works with iPhone 3G and 3GS. To mount this lens you need to attach a magnet first and then just snap the right lens on it.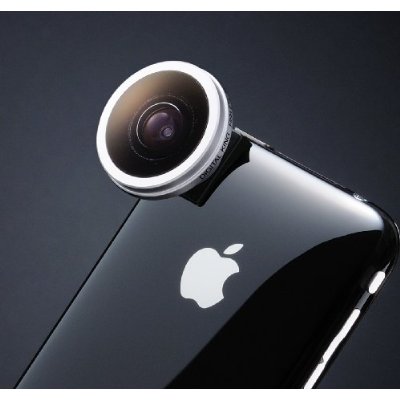 This fish-eye is from the same manufacturer as the previous lens which means great quality and same mount system. this lens will give you possibility to take 180° shots. The only downside of the lens is that it is relatively very expensive (around $80).
I hope you will me able to experience a lot of fun taking pictures with these lenses and I'm sure that there is also many other options you can choose. Here is some iPhotography tips, apps and photos for your inspiration!
::::::::::::::::::::::::::