This is the second post of digital darkroom software battle, click here to read first part.
EXPORTING
Lightroom has the most of the options. Exporting window is easy understandable and all basic options are customizable. Also you can make different types of watermark and you have a preview. Exports to psd, tiff, jpg, dng and even to the original file.
Beside all this you have slideshow mode where you can make very good looking slideshows for presentation.
Lightzone doesn't offer you much options. Exporting only in jpg or tiff. No custom resizing and no watermarking. Exporting also is not at speed of light.
Outputting images from Bibble is acceptable. Available resizing, choosing color space, dpi, etc., and it has good speed. However, it can output only in tiff or jpg format. In most of the cases it's enough. A weak point is absence of watermark option.
DxO has good options in exporting. It has one little useful possibility to export to the same as original folder. Jpg, tiff and dng format support, and normal resizing options. However DxO has this making project thing that I find it rather disturbing also in it's slow exporting process.
Exporting images from Capture One is easy, just go to the specific tab and you have all your options. Not very fast, but acceptable. Capture One supports exporting in jpg, tiff and dng format. Last one might be useful in saving some space by converting raw format. Watermarking is also a good thing , as in the way of overlaying an image or text.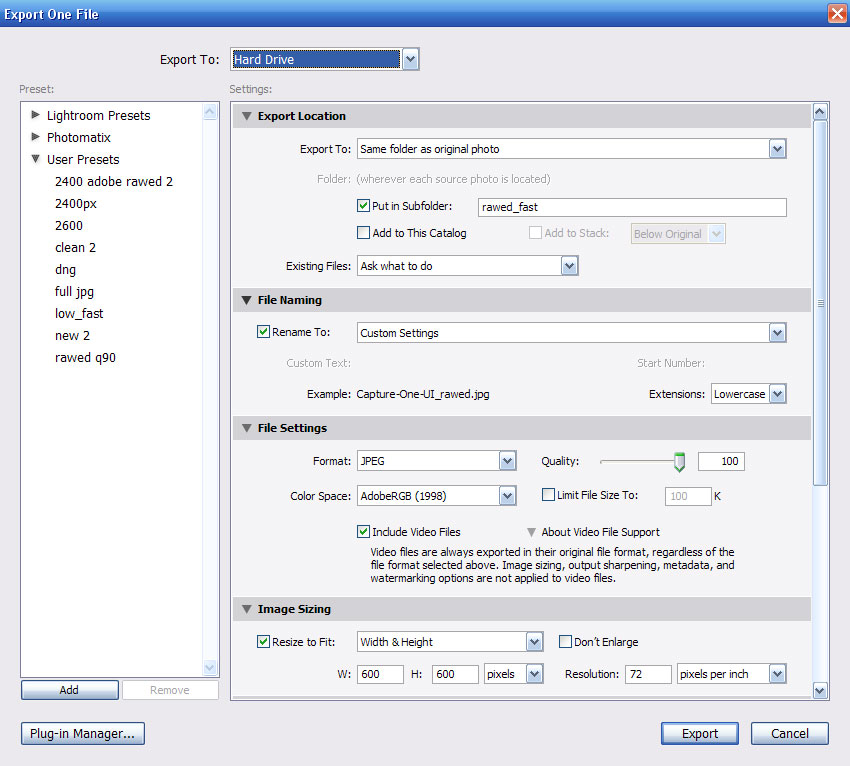 PUBLISHING
Lightroom also is a one very good place where to create a web gallery. Simple but good looking html and very cool flash galleries. The most famous ones you may see over the internet is "simpleviewer" gallery type. Anyway, there are a lot of different variations and wide customizability of parameters – you have to try this.
You can download also plug-ins to export images to Flickr or send images directly to email and much more.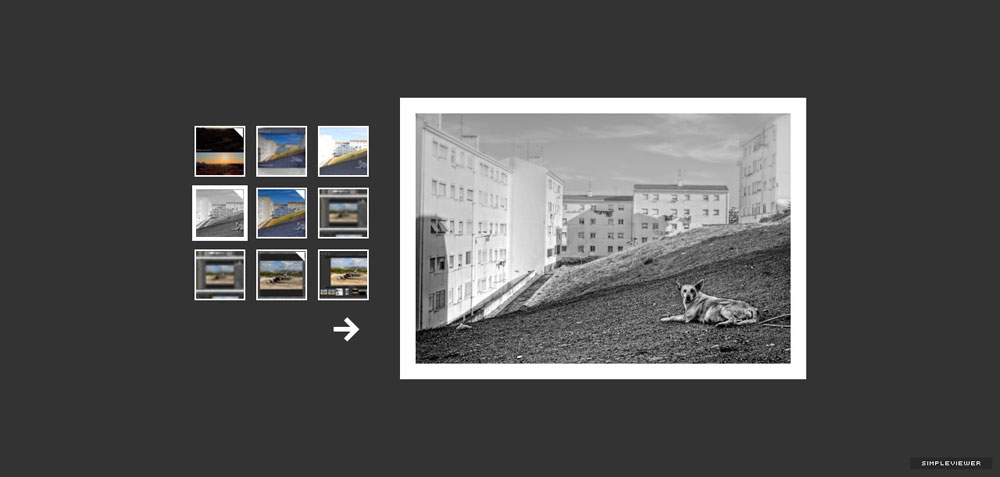 Lightzone doesn't offer anything here.
Creating web gallery in Bibble is easy, but also it's very simple looking. Getting proper appearance might be difficult, because you can change only few things, and I don't like that I can't have a preview. Images are arranged in rows, columns or grid. The rest is left to code.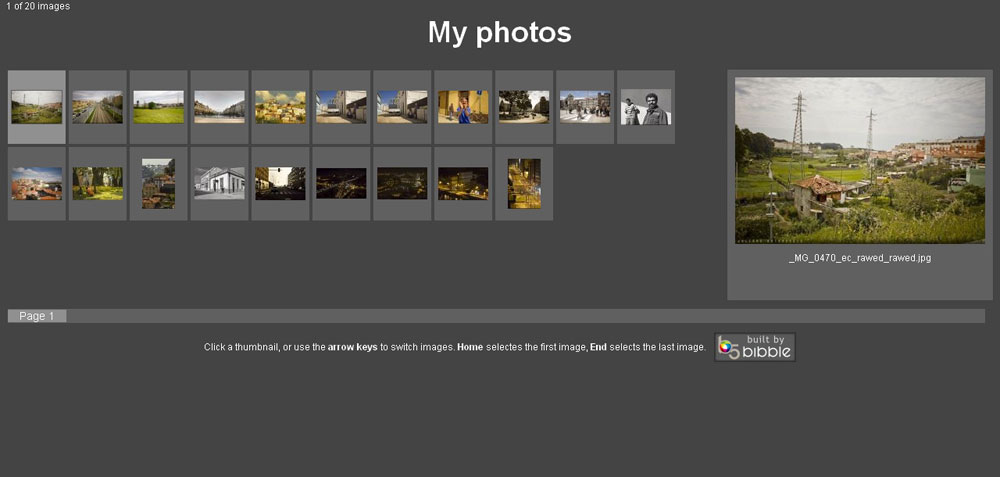 DxO has no web galleries or anything similar. But as publishing part I can say that DxO has integrated exporting images directly to Flickr and to Lightroom. Not sure why I would prefer to work with DxO and then export my images to Lightroom.
Capture One by default allows you to create one kind of web contact sheet, with difference only in light or dark background. It looks much better than Bibble's offered variants, but generally – nothing special.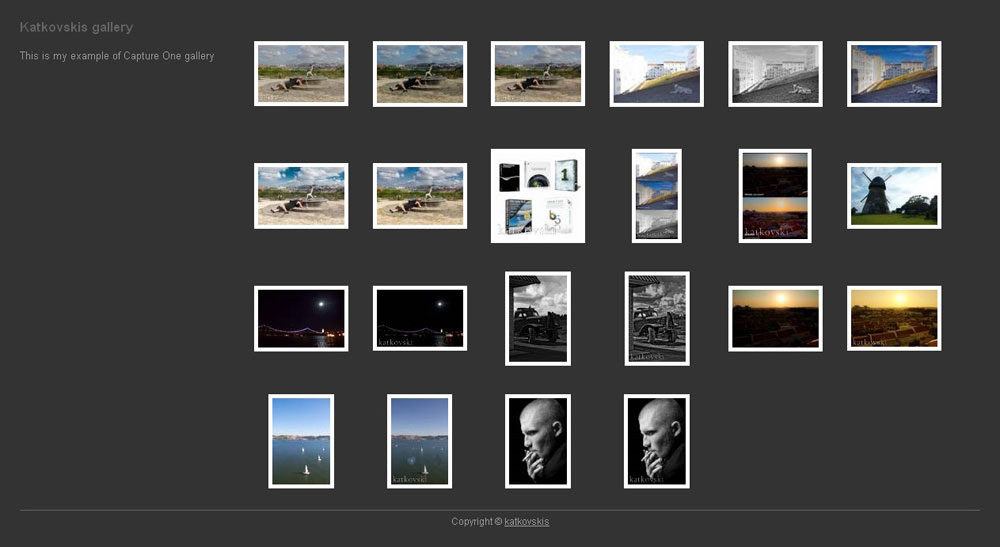 PRINTING
Lightroom's printing layout is made to be very user-friendly. Being able to set necessary parameters and to see preview makes all workflow fast. We all like when we can do what we want and how we want. Well, Lightroom gives really good possibility to do that. And they even added options where you can position all your images the way you want. I mean drag and to sort them your own way. You have all supporting little things, guides, rulers, crop-marks, borders and even dimensions.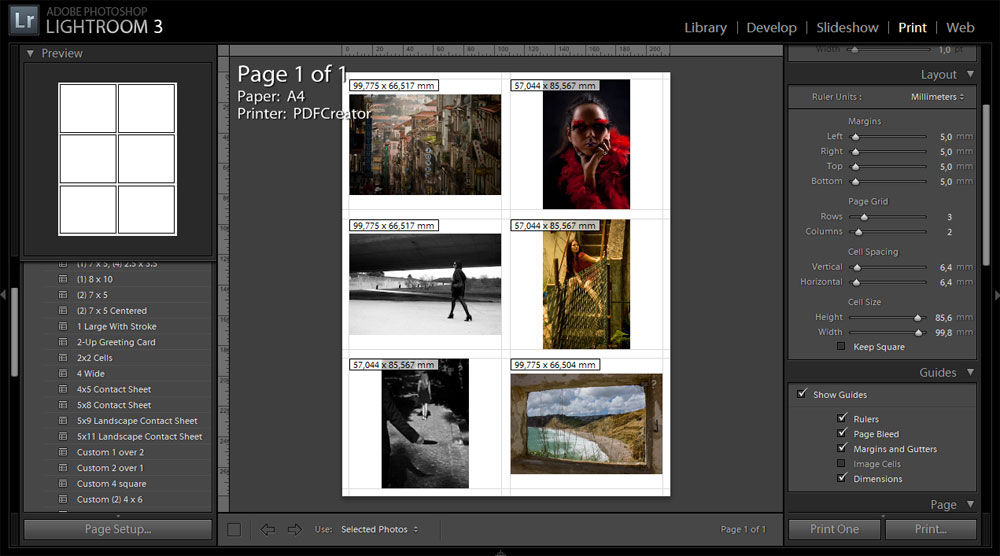 Lightzone printing suffers a lot. If there is a possibility to print more than one image per page then I couldn't find the way to do it. That's why I just can't print how I want or make my custom printings.
Bibble's printing is not very user-friendly, and getting the right positioning is not as easy as it should be.
DxO also thinks that it doesn't need printing.
Printing part in Capture One is skipped.
CONCLUSION
Definately Lightroom wins. Although it has some imperfections but it's just the matter of time. Also Lightzone showed very good results in developing part. That's why I consider it as additional software to use along to Lightroom – it could be a good team work. With Capture One was easy to work but the final results didn't impress me, aswell as Bibble's. Slowly and lastly comes DxO with the lowest rating. It's very good in working with optical parameters and corrections, but not in general.
We hope this article helped and you enjoyed seeing what is going on in digital world's darkroom.