There is always something mystical about monochrome images.  Capturing black and white images is an art, which requires a trained eye. It is an art to picture a world without colours. However, in the absence of colours, post-processing can be a very challenging task.
I use Photoshop and lightroom for post-processing my images.  I am very happy with both the products.  However I did not like the output when I converted my photographs to Black and White.  My images looked very bland to me.
In my quest for better software, I came across Nik Silver Efex Pro.  It is a dedicated black and white plug-in for photoshop, lightroom and aperture.  I signed up for the 15 days free trial, without expecting much from it.  I was in for a pleasant surprise!
The software provides the user with great easy-to-use controls. It allows you to adjust the contrast, brightness, detail (structure) with easy sliders.  It also provides amazing finishing adjustments like vignette control, borders, burn edges and tonality.  The tonality option allows you to explore beyond sepia with options like copper, coffee and Selenium.
It also comes with a number of presets.  I am not a big fan of application provided presets, but I love the presets in this one.
I find this software the ultimate package for Black and White Photography.
Scott Kelby, President of the National Association of Photoshop Professionals agrees saying, "Nearly every pro I know already uses Silver Efex Pro to create their B&W conversions, but I can tell you this: they'll all be upgrading to version 2 the minute it comes out.  It's that good! Nik Software really gets the whole user experience for photographers, and you can see that attention to detail throughout Silver Efex Pro 2.  When it comes to creating fine art black and white conversions, this changes everything."
Pricing:
The software is available for $199.95. You can buy it here, or download a free trial here.
Recommendation:
Sign up for the free 15 days trial and give it a try.  I bet you will miss it when the trial gets over!
Below are  few images/screenshots to give you an idea.
This is the image, when I first opened it in Silver Efex Pro.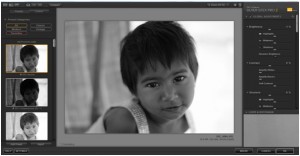 I then applied the 'Antique Plate II' preset to it, and this is how my image transformed.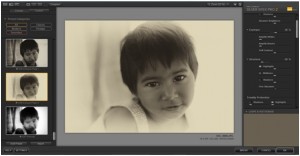 I played a little with the controls on the right and finally got what I was looking for.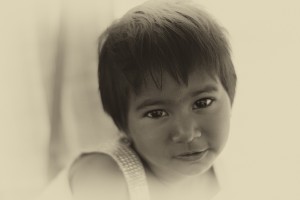 P.S. If you need help with this software, and feel the need for a tutorial, let me know in the comments section.